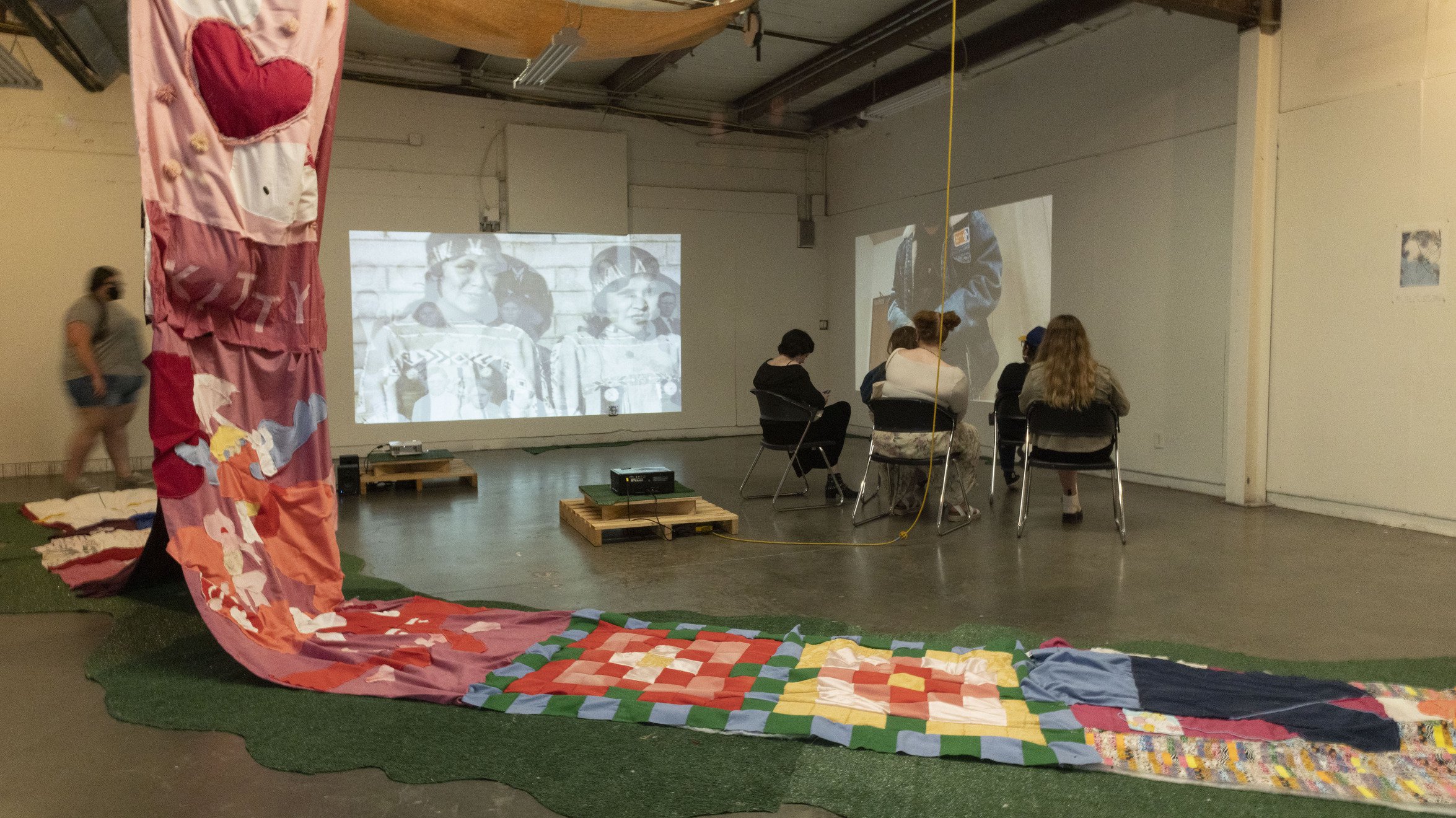 First Year Foundation
Your first year at KCAI will be an immersive experience. Here, you'll find your people, challenge preconceptions, experiment with a variety of media, learn new skills, take creative risks and build the foundation for your education.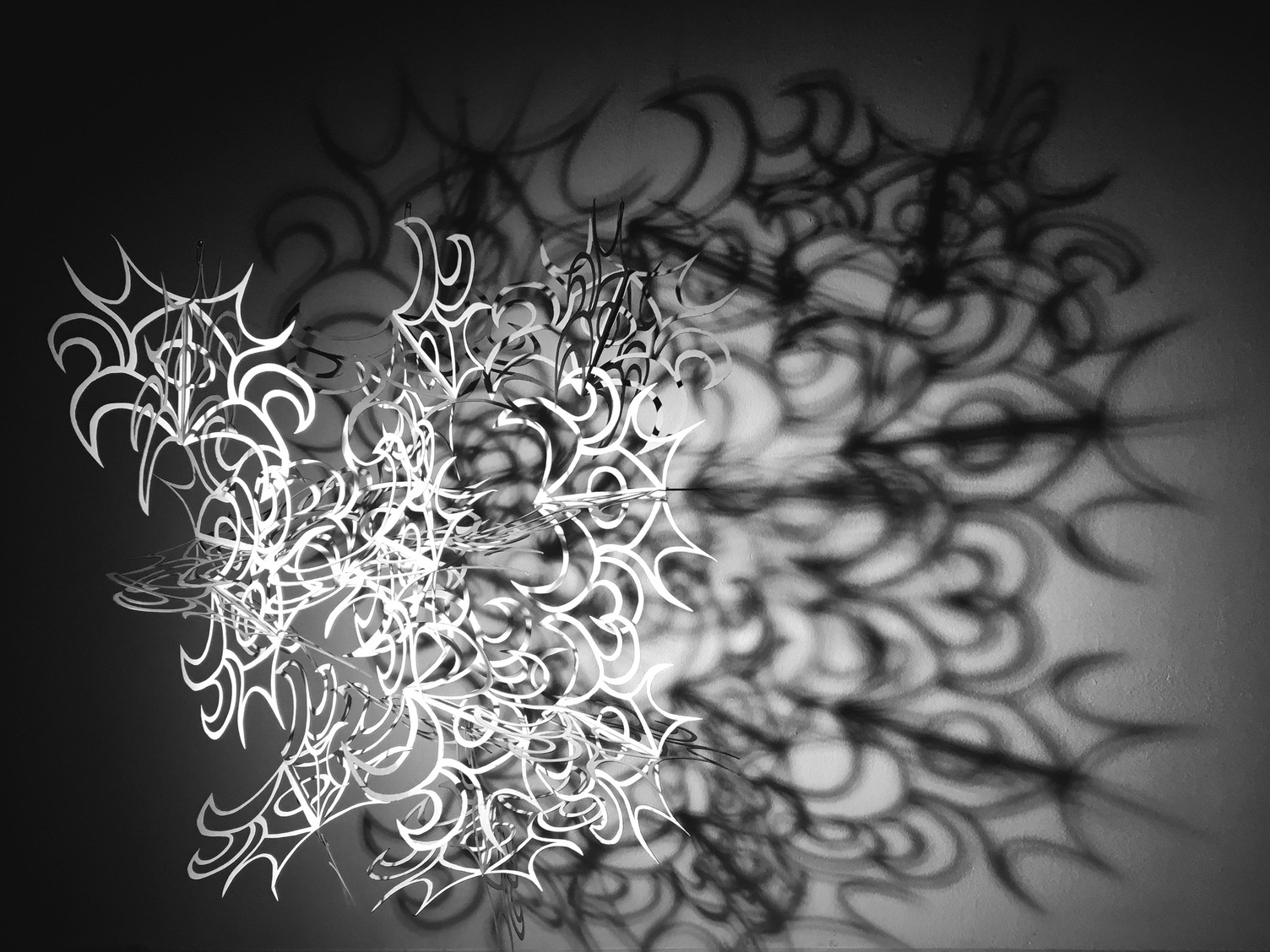 Piper Dorsey ('23 Sculpture)
An Immersive Experience
Welcome to 20,000 square feet of discovery and creativity. Foundation studios provide the ideal environment for two semesters of building community, experimentation, and developing a work ethic to pursue your goals.
Attend a special weekly seminar featuring alumni, artists, and activists from the Kansas City region. Be introduced to the different studio majors and minors. Meet faculty and find out how to access resources on and off campus. The year kicks off and closes with presentations by internationally acclaimed speakers.
Discover a studio-intensive environment with opportunities to engage with art and design from perceptual, material, structural, historical, and critical perspectives. Your transformation awaits.
KCAI's Foundation program is so successful that many art colleges across the country model their first-year program after it.
Classes and Workshops

The fall semester in Foundation starts with three weeks of rotating workshops that introduce you to faculty members and shared practices while you explore topics like visual journals, sketching, and design theory. Afterward, you are assigned a dedicated faculty member who will help guide you through projects and mentor you for the rest of the semester.
The spring semester in Foundation is divided into three five-week themed workshops. You can choose workshops that support your needs and interests, and continue experimenting creatively. All workshops are guided by common objectives that encourage you to investigate and express ideas in different ways.
Student Work
Here are examples of first year student projects.
"Foundation exposed me to ideas that made me investigate concepts that I will be able to refer back to for the entirety of my time at KCAI - it made me reconsider my major!"
Lecturers
Elaine Buss

Kate Clements

Emily Connell

José Faus
Sia Joung

Adams Puryear

Michael Smith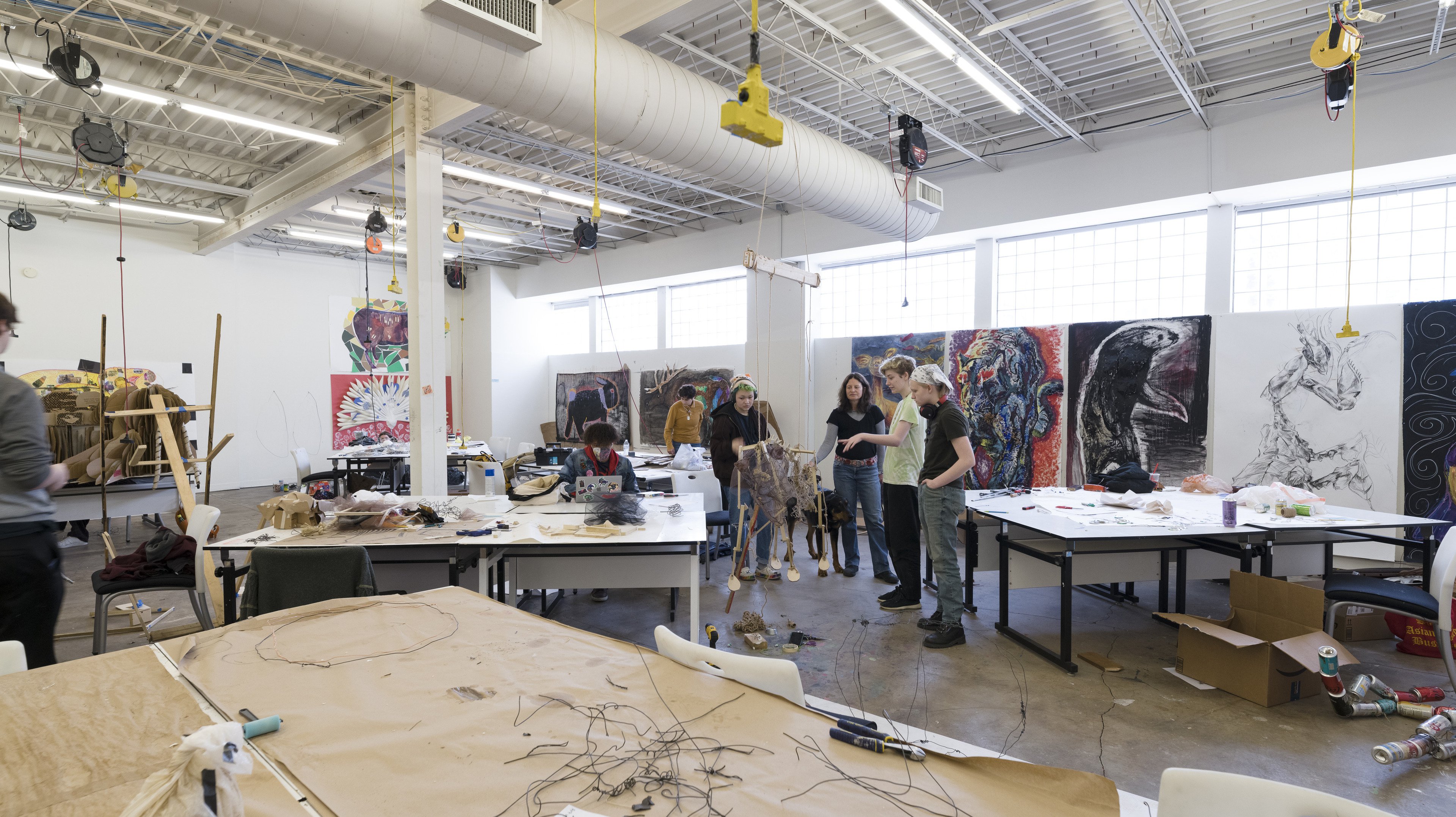 Space to Create
Walk into the Foundation studio and discover a professional arena where you can work in large industrial studio spaces dedicated to first-year students. Hang-up inspiration in your own little nook where you can pick up where you left off the day before and personal storage lockers mean you don't have to lug supplies to and from the studio.
Our 20,000 square feet of warehouse-like studios are designed to support multiple creative processes and accommodate different materials and scales of work.
During your Foundation year, you'll also spend part of your studio time in each of the campus creative resource facilities including the Beals Studios, Central Shop, Media Center, and Jannes Library.
Choose your Major
During your Foundation year you have an opportunity to explore new mediums and techniques and move beyond your comfort zone. First year students engage in studio visits and presentations with each of the studio majors, so you can see which one fits best. Think you know what you want to study? Many students find new paths along the way. Keep your options open, you never know which direction you might choose to follow.
Faculty are More Than Teachers
They're full-time artists and designers, too.
Our faculty are energetic, supportive, and professional educators who are committed to your success.
At KCAI, the faculty are dedicated practitioners who know what it means to pursue your passion and seek a creative future. They're here to help you take risks, learn and guide you along the way.
Studio Intensive Environment
Students spend 16 hours per week in the studio and an additional two hours in one of the many creative resource facilities across campus. With access to top-notch facilities you'll expand your horizons and learn what it takes to build a strong studio practice.
Visiting Artist Mentors
Each year, KCAI hosts AICAD Fellows who are recent MFA recipients from art and design schools across the country. This allows for the cross-pollination of ideas and an influx of fresh perspectives. These professional working artists from a variety of disciplines will be your mentors and help you navigate your first year.