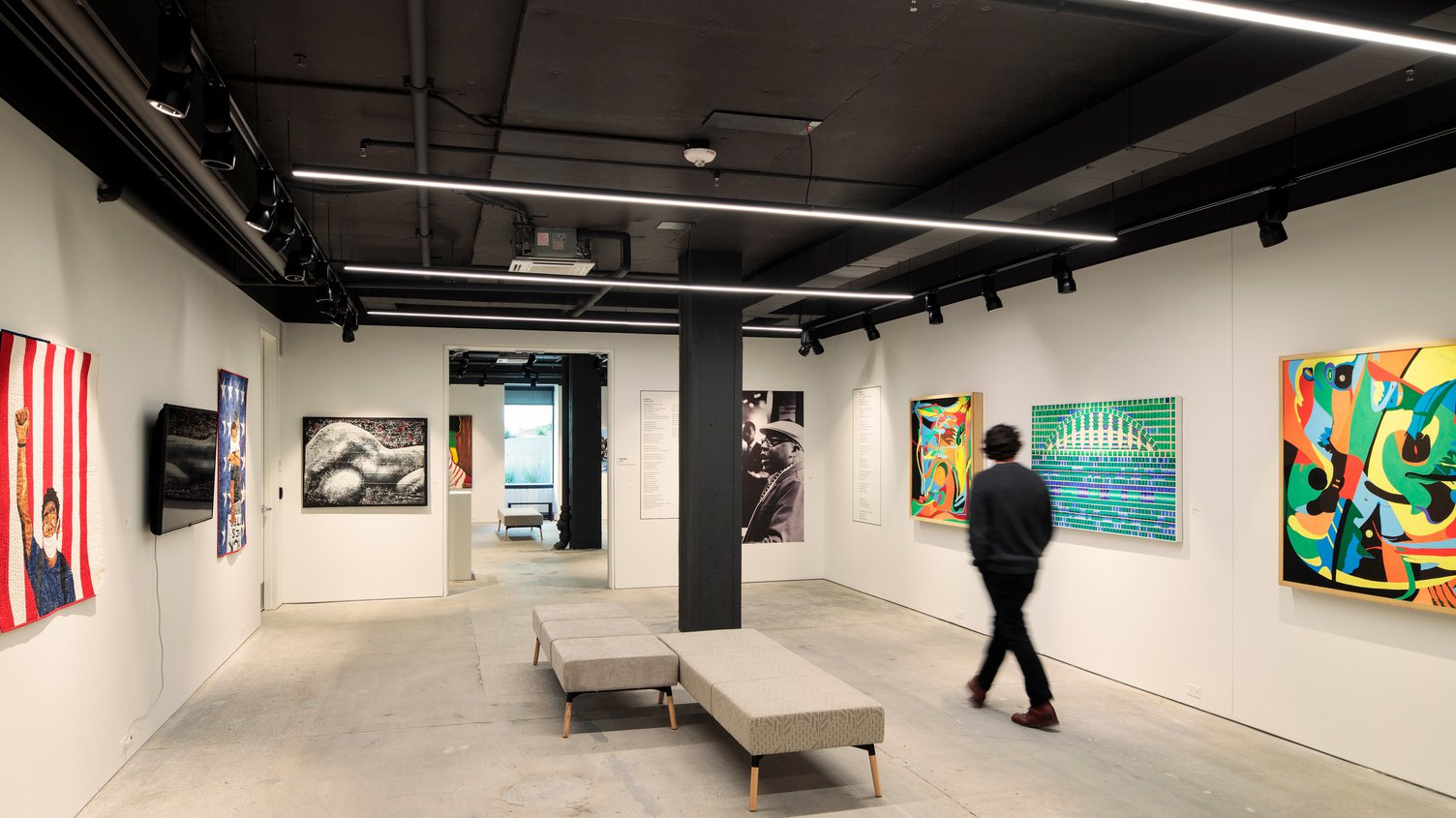 KCAI Gallery: Center for Contemporary Practice
An experimental gallery in the heart of campus.
Launched in 2016 in the Crossroads District and relocated to the Tony Jones Studios on the main campus, the KCAI Gallery: Center for Contemporary Practice serves the mission of KCAI through collaborative, curriculum-based engagements with students, faculty, community and artists in residence. Our new campus gallery presents curatorial outcomes of these engagements that include exhibitions, screenings, lectures, readings, and conversations. This site and related programs hold space for critical thought, reflection, and dialog about current social issues and global challenges in our world.
The KCAI Gallery will continue to work closely with all departments and explore new community partnerships. Our prime location will help facilitate a collaborative, integrated space for KCAI students and offer the public a new destination nestled between the Nelson-Atkins Museum of Art, Kemper Museum of Contemporary Art and the H&R Block Artspace.
KCAI Gallery connects acclaimed artists with faculty and students to produce exhibitions that can only be seen at KCAI.