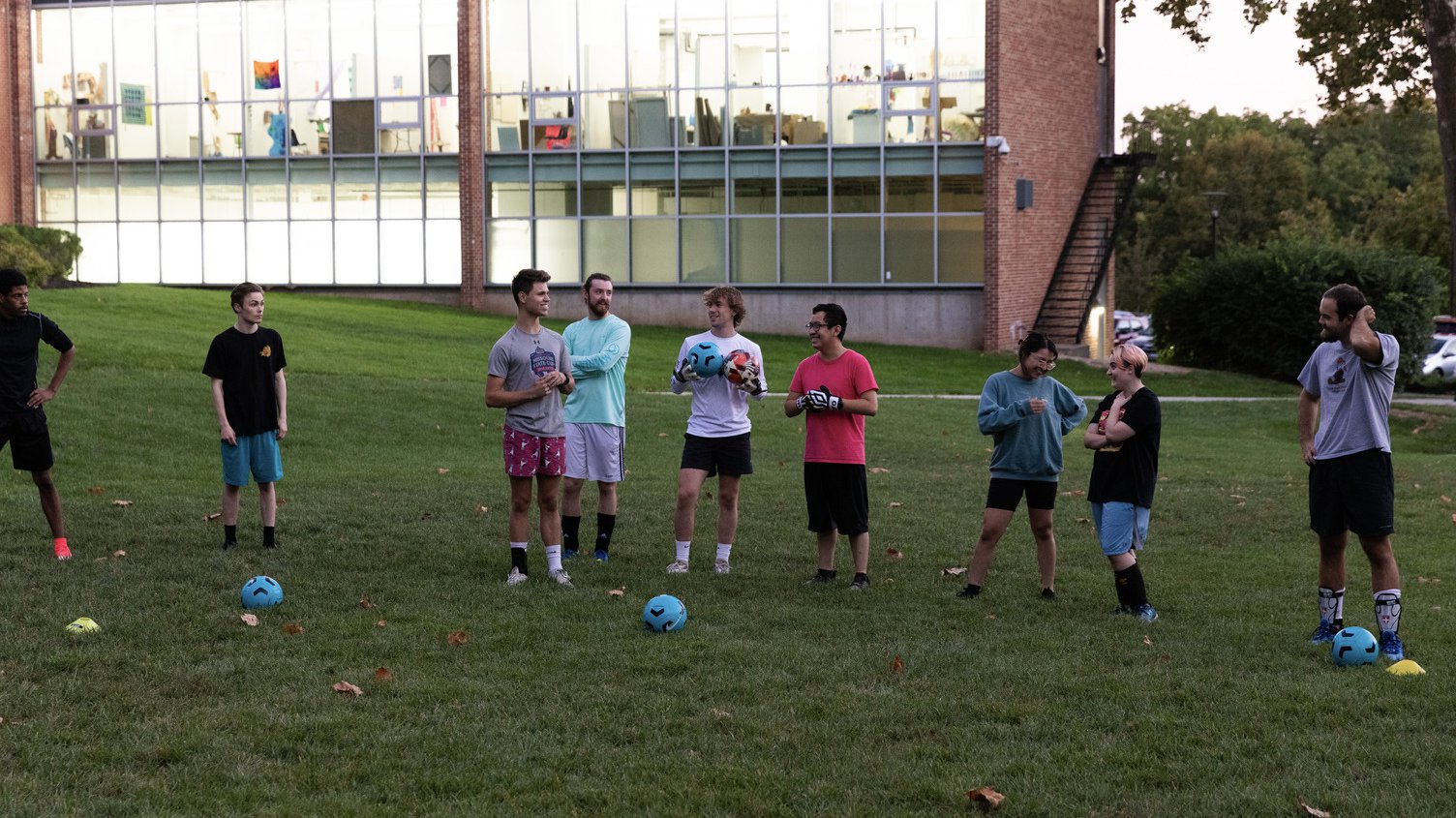 Parents
Kansas City Art Institute has resources available to support your student and set their success. Explore this website to find information about curriculum, tuition costs, financial aid, student achievement, internship opportunities, employment and more!
More difficult to communicate are the intangibles. The beauty of our campus and our tight knit community. The dedication of our faculty and support staff and their genuine interest in your student's success. The close bonds and profound passion that is shared throughout our arts education community. These are things that can only be experienced.
Early Influences Improve Outcomes
There are two, innovative programs developed by KCAI that are important to discuss because of the impact they have on the early formation of young artists. Both of these have received acclaim for their inventive teaching strategies from arts educators and academics, as well as the students who have benefitted from them.
Pre-College ArtLab (PCAL)
PCAL is a two-week summer residency program for high school students, including seniors who have already graduated. Students accepted into the PCAL program will choose a studio major for intensive study. Students will also study art history and life drawing. The program helps students discover first-hand the commitment it takes to be an artist, while allowing them to test and demonstrate their skills. Program tuition includes room and board, supplies, and graduates earn three college credits. For more information contact us at pcal@kcai.edu or (816) 802-3423.
It's difficult for incoming college students to know their true talents and interests and where to focus their major studies. So every freshman at KCAI must first explore and understand fundamental concepts and skills related to all artistic media. It is both an intense and a highly rewarding experience. Students learn in a very individualized environment through extensive studio work. They learn perception, conceptualization, collaboration, and creation – all while their thinking is challenged, enhancing their ability to sense the possible. Foundation students meet for class and in studio in a dedicated building, which adds to student fellowship and minimized distractions.
"The decision to attend "art school" was not taken lightly, and was often questioned by others. However, we knew the environment he needed to support his creativity. Where some of our peers saw uncertainties, we saw possibilities. If they saw limitation, we saw liberation. And when they envisioned stability for their student, we valued flexibility."
One common concern parents have is whether or not their student will fit in or feel at home when away at school. This is rarely an issue at KCAI. Students who come here already have many interests and passions in common. The school population is small enough that everyone gets to know one another quickly, and students work closely together in classes, which becomes a basis for establishing strong personal connections and lasting friendships.
You may also have concerns about whether your student will become distracted, lose focus or start to doubt their abilities. Again, in such an intimate learning environment, where instructors are heavily involved with each student individually, this is very unlikely. Faculty pride themselves on their hands-on and heart-to-heart interactions with their students, and they are here to guide, motivate and foster your student's creative spirit. Additionally, faculty and support staff work together to identify when students may need assistance and provide one-on-one support to help students succeed.