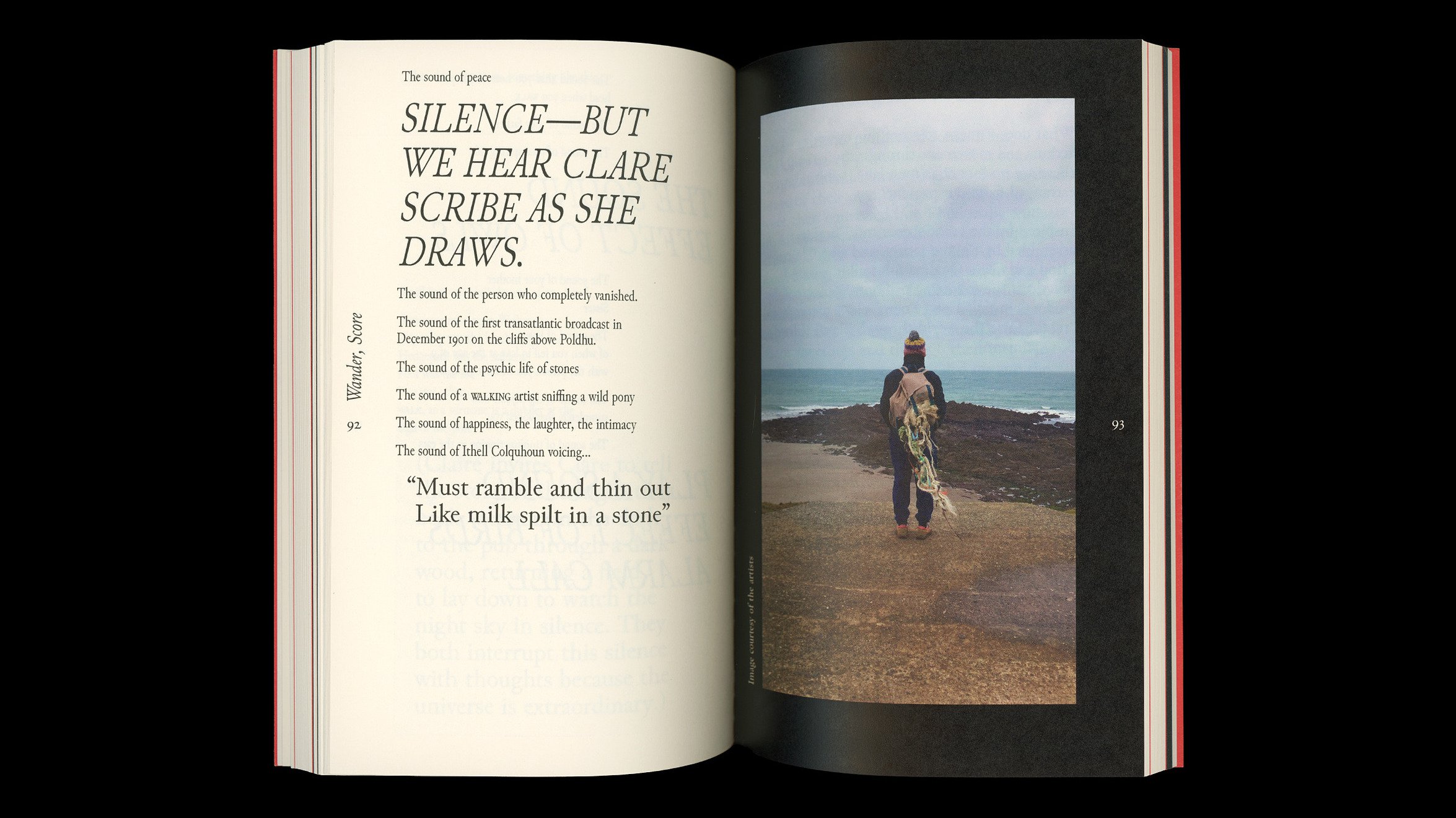 Creative Writing
Thoughts become words. Words turn into stories. And stories get told. Through fiction, nonfiction, poetry, screenwriting or other genres, you'll hone your skills, develop confidence as a writer and enhance your studio practice.
Write your Story
Become your own storyteller. Share what moves you.
Our Creative Writing program is designed to complement a studio practice to develop well-rounded, fearless creatives–writers who are not only thinkers but artists who aspire to make their mark on the world.
Write fiction, poetry, nonfiction, screenwriting, and cross-genre work. Learn from published, award-winning writers. Benefit from small classes, independent studies, and literary internships.
Bend narratives into hand-sculpted prose or paint vivid settings with colorful poetry. Let your writing intersect with your studio practice with a double major or studio minor.
Creative Writing faculty are award-winning and frequently-published authors and poets with connections across the literary world.
Classes + Course Requirements
Whether you major or double-major in creative writing, you will have over 50 courses to choose from to meet your requirements. Visit the online course catalog for a full list of electives and courses.
Creative Writing majors are required to complete four writing workshops and five literature classes.
"The faculty are astonishing. They are very committed to their practices and also to developing students' practices."
Creative Writing Faculty
KCAI faculty are practicing artists, designers and scholars.
Paul and Linda DeBruce Hall
Enter the two-story light-filled atrium of the new Paul and Linda Bruce Hall through a portal adorned with quotes by famous art historians, writers, and artists. You'll take classes in smart classrooms, each with a view of garden gathering spaces. It's the perfect environment for learning, studying, and collaborating.
Career Paths + Career Outcomes
Creative Writing graduates work as Authors, Journalists, Book Critics, Scriptwriters, Story Editors, Publicity Managers, Social Media Specialists, Reporters, Poets, Communication Directors, and Playwriters.
KCAI's Professional Practice Center will help you prepare for your career.
Sprung Formal and Compendium
Practice real-world editing and publishing skills through KCAI's award-winning literary magazine Sprung Formal, and a compilation of writing and artwork in The Compendium.
Get professional experience interning in Kansas City and Paris
BkMk Press at the University of Missouri-Kansas City is an award-winning literary press that publishes an average of six titles a year and sponsors two annual publication awards for the best-submitted book-length manuscript. KCAI students interning at BkMk Press work with the Managing Editor on every aspect of the publishing process, from editing to designing book covers.
New Letters on the Air is the radio companion to the literary magazine New Letters and airs weekly conversations with contemporary writers. Interns work on all aspects of producing the show, from writing press releases to researching writers visiting the area.
Shakespeare & Co. in Paris was first opened in 1919 by Sylvia Beach, who is responsible for fostering and publishing work by Ezra Pound, Ernest Hemingway, James Joyce, and Ford Madox Ford. Students have the chance to intern at the bookstore and take a Travel Writing class as part of KCAI's Paris Study Abroad Program.
Creative Writing Alumni
Creative Writing alumni work in a variety of fields and many earn advanced degrees at some of the country's top MFA programs.