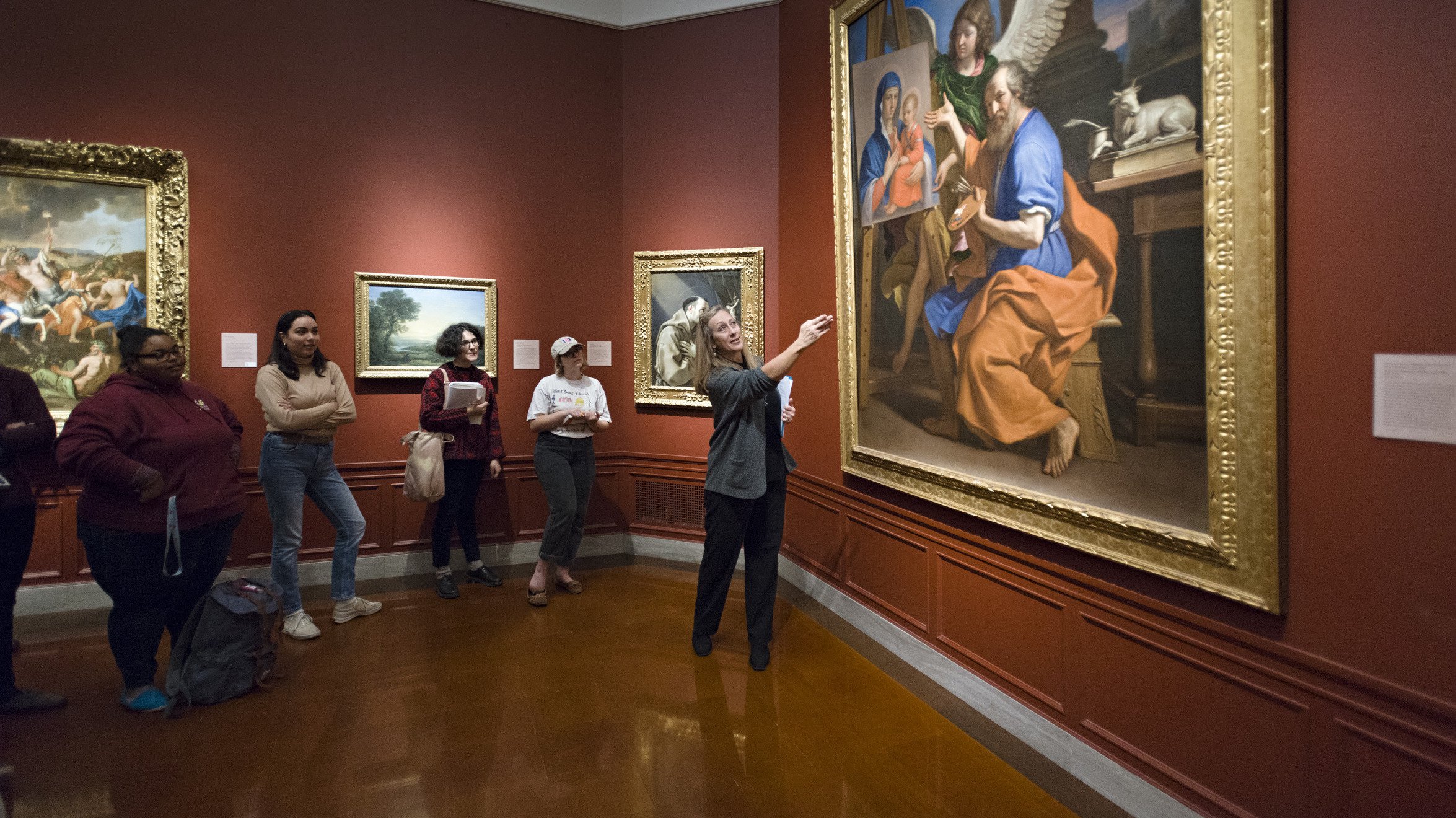 Art History
Experience global history from the perspective of the artist and foster an appreciation and understanding of past civilizations and eras through the study of various art forms.
Giving context to practice
Art History isn't just a fascinating look at the past. It's a roadmap for understanding the present and your place in the world.
With an emphasis on global decolonized history and knowledge, you'll see art history through a new lens.
Our campus sits between two free cultural institutions–the Nelson-Atkins Museum of Art and the Kemper Museum of Contemporary Art. Go beyond the books and stand in front of the real thing whether it's Native American buffalo-hide shields to impressionist masterpieces to lithograph prints.
Students can choose to double major in art history and a studio practice or add a minor in a studio practice. This additional study will bring greater insights into the role of art history in contemporary practice.
Get hands-on professional experience when you intern at the Nelson-Atkins Museum, Kemper Museum of Contemporary Art, H&R Block Artspace, KCAI Gallery, and national organizations.
Classes + Course Requirements
Once you choose a major, Art History students take the following classes as you progress from sophomore to senior year.
1st Year
Art Historical Studies I
Art Historical Studies II
2nd Year and 3rd Year
Ancient or Medieval Art
Renaissance or Baroque Art
Modern Art
Contemporary Art
Global/Comparative course
Art History Electives
4th Year
Art History Seminar
Additional Art History classes listed in 2nd and 3rd year
"Dynamic classroom and studio discussions supported my development of critical thinking skills."
Lecturers
Loren Whittaker
Hui Martin
Deborah Dickson
Erin Dahl
Sharon Reeber
Robert Cohon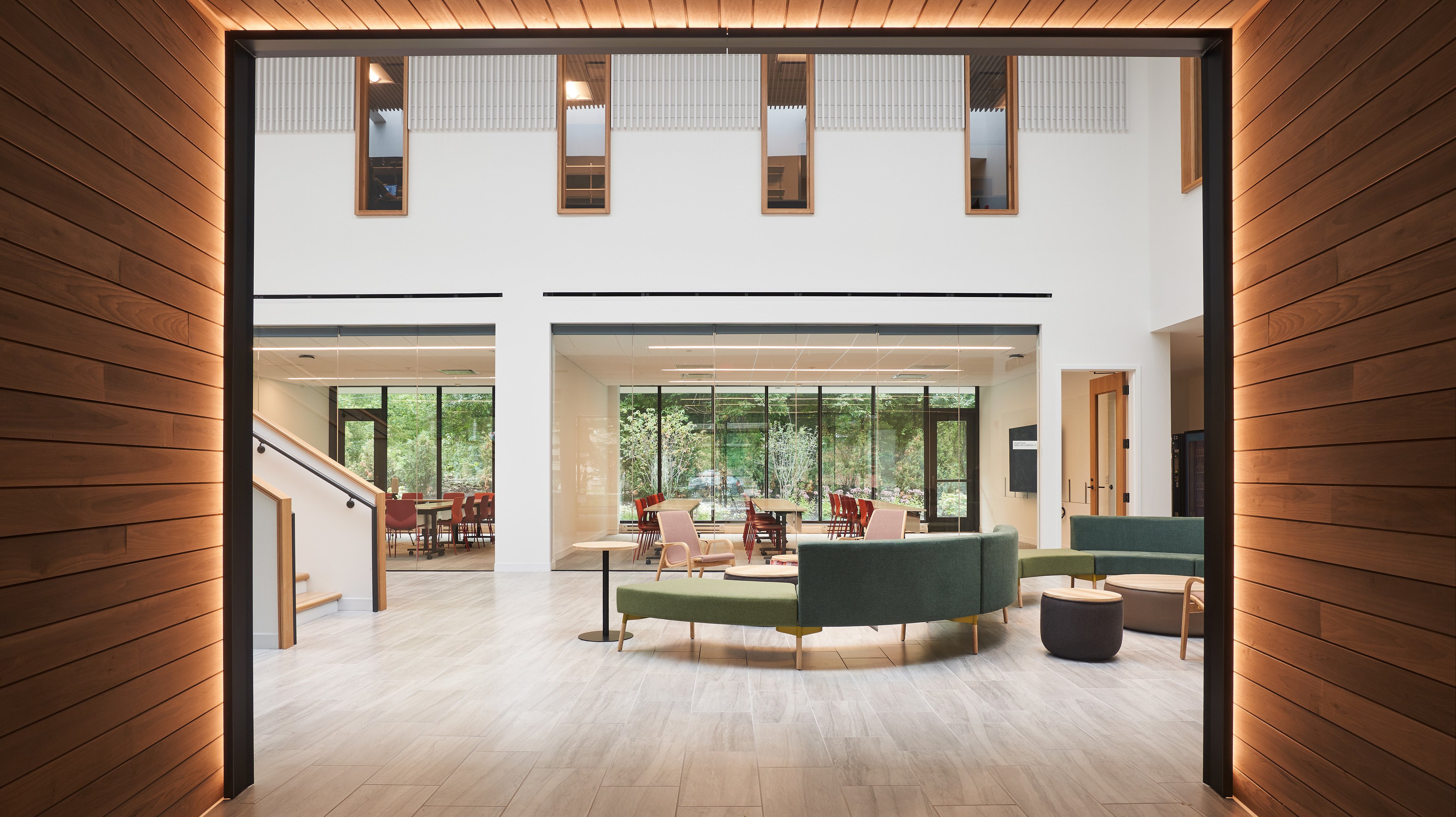 Paul and Linda DeBruce Hall
Enter the two-story, light-filled atrium of the new Paul and Linda Bruce Hall through a portal adorned with quotes by famous art historians, writers, and artists. You'll take classes in smart classrooms, many with a view of garden gathering spaces. It's the perfect environment for learning, studying, and collaborating. The Nelson-Atkins Museum of Art and the Kemper Museum of Contemporary Art are extensions of the classrooms where your class will meet many times throughout the semester.
Career Paths + Career Outcomes
KCAI Art History graduates are working as Museum Curators, Museum Directors, Professors, Conservators, Exhibition Designers, Art Appraisers, Art Buyers, Art Librarians, and Antique Dealers. Major employers include the Nelson-Atkins Museum of Art, Art Institute of Chicago, Smithsonian Magazine, St. Louis Art Museum, and Christie's.
KCAI's Professional Practice Center will help you prepare for you career after college.
Art History Symposium
Put your scholarly ideas to the test. Submit your paper to the annual Art History Symposium and earn an opportunity to present your paper to an audience of peers, faculty, and area art scholars.
Art History Alumni
Art History Alumni are working in a variety of fields. Many have gone on to receive advanced degrees and earned significant professional achievements.