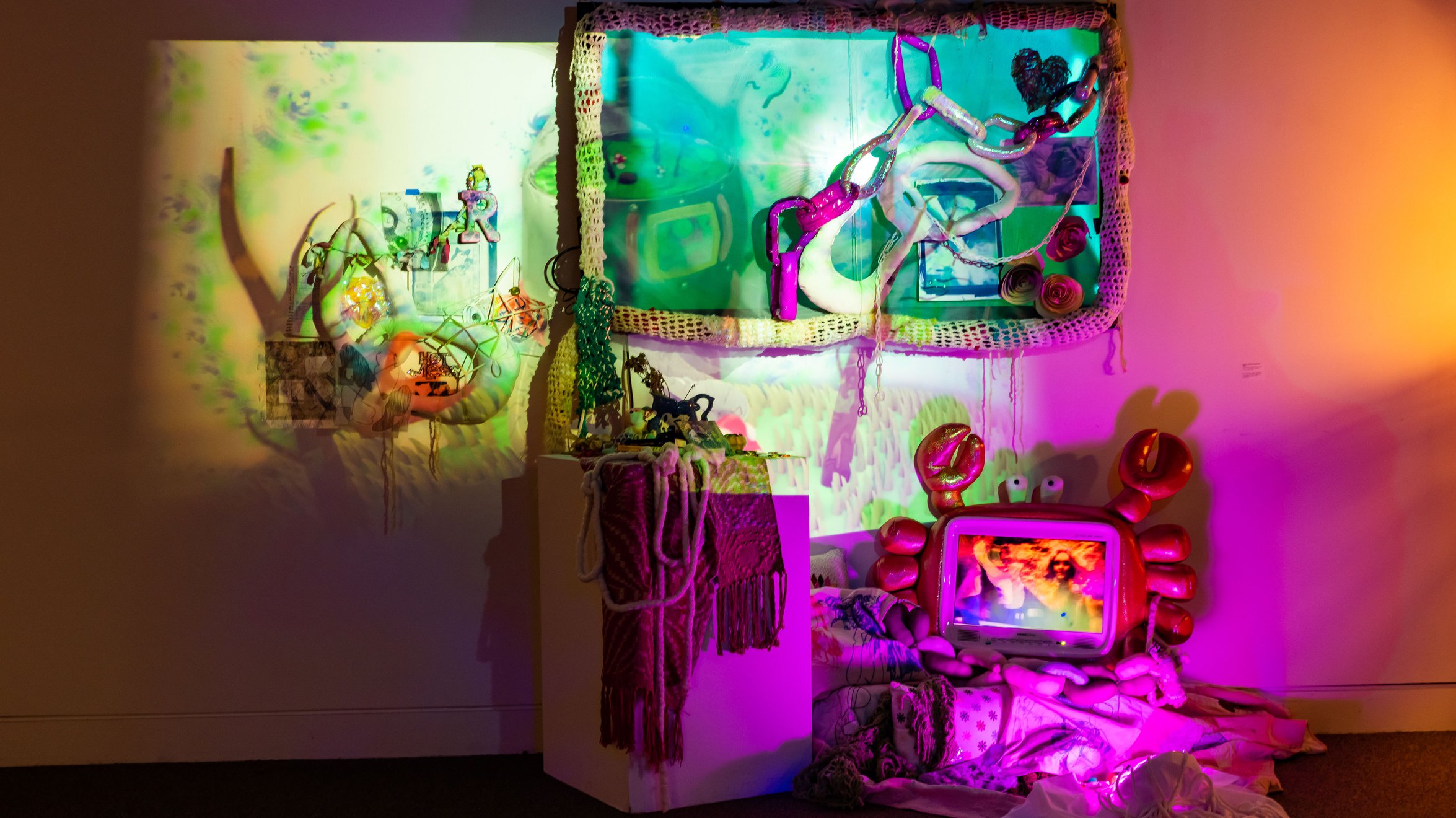 Fiber
Fiber art comes in a variety of materials and processes. It's tactile and experimental. Multidisciplinary and idea-generating. Students majoring in fiber get the opportunity to develop and fine-tune their skills through a materials-based process of making.
Other pages in this section:
Fiber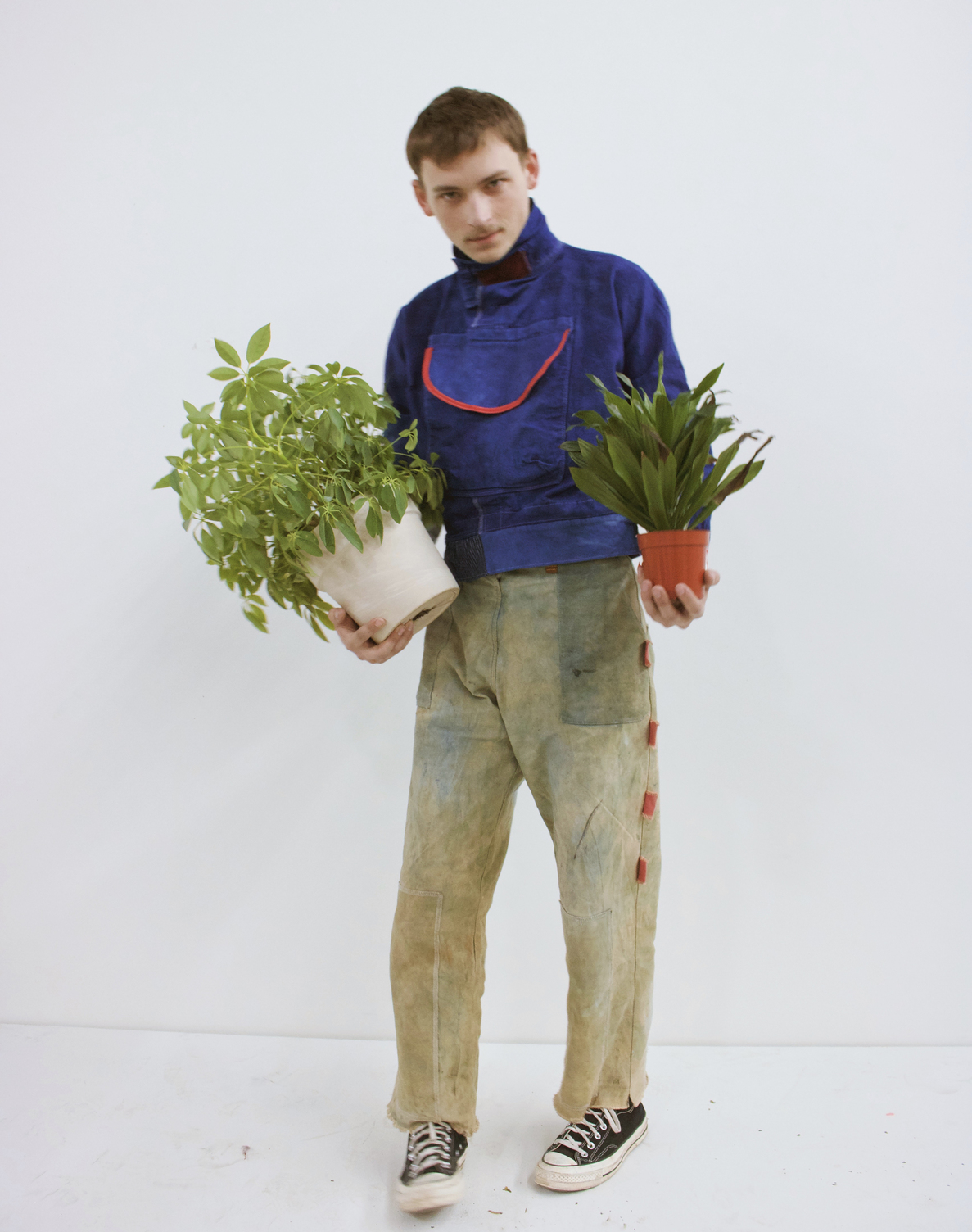 Eric Frank ('22 Fiber)
A Tactile Experience
Do you feel that? Fiber art is tactile. Something you can touch. It's everyday materials becoming art in your hands.
It's traditional with a rich history and broad language. It's experimental, both handmade and digitally made. It crosses boundaries and interfaces with art, design, craft, and technology.
At KCAI, fiber students gain both a broad technical foundation and a conceptual focus while becoming masters of their tools, materials, and techniques.
Start from scratch and get to know materials...how they grow, how they form. You'll hone your craft and practice through dyeing, quilting, sewing, weaving, knitting, spinning, felting, fashion design, spinning, papermaking, and more.
So, go ahead. Embrace the tactile life. Gather materials from all around you. And get ready to give them new life.
Nurture your curiosity in the field. Get your hands on materials and learn from professionals on field trips to alpaca farms, dye gardens, and local companies.
Classes + Course Requirements
KCAI's fiber curriculum covers a broad range of traditional and experimental practices in a variety of textile-related areas that are unique to the U.S.
1st year
Your journey starts in the Foundation program where you will explore new techniques and find passions that you never knew you had.
2nd year
Intro to Surface & Color
Textile Construction: Weaving
Fiber Properties
Basic Sewn Construction
3rd year
Hand Construction & Digital Tools
Advanced Textile Processes
4th year
Senior Fiber/Textiles
Senior Thesis Seminar
Professional Practice
Gabriella Poulos ('21 Fiber)
Cassandra Bozman ('20 Fiber)
Christopher Velez ('24 Fiber)
Michelle Chan ('19 Fiber)
Miranda Pratt ('19 Fiber)
"The quality education that I received at KCAI has allowed me to work in the arts. It has opened a lot of doors for me."
Fiber Faculty
KCAI faculty are artists, designers and scholars in their fields.
Lecturers
Debbie Barrett Jones ('07 Fiber)
Rebecca Vaughn
Debbie Yost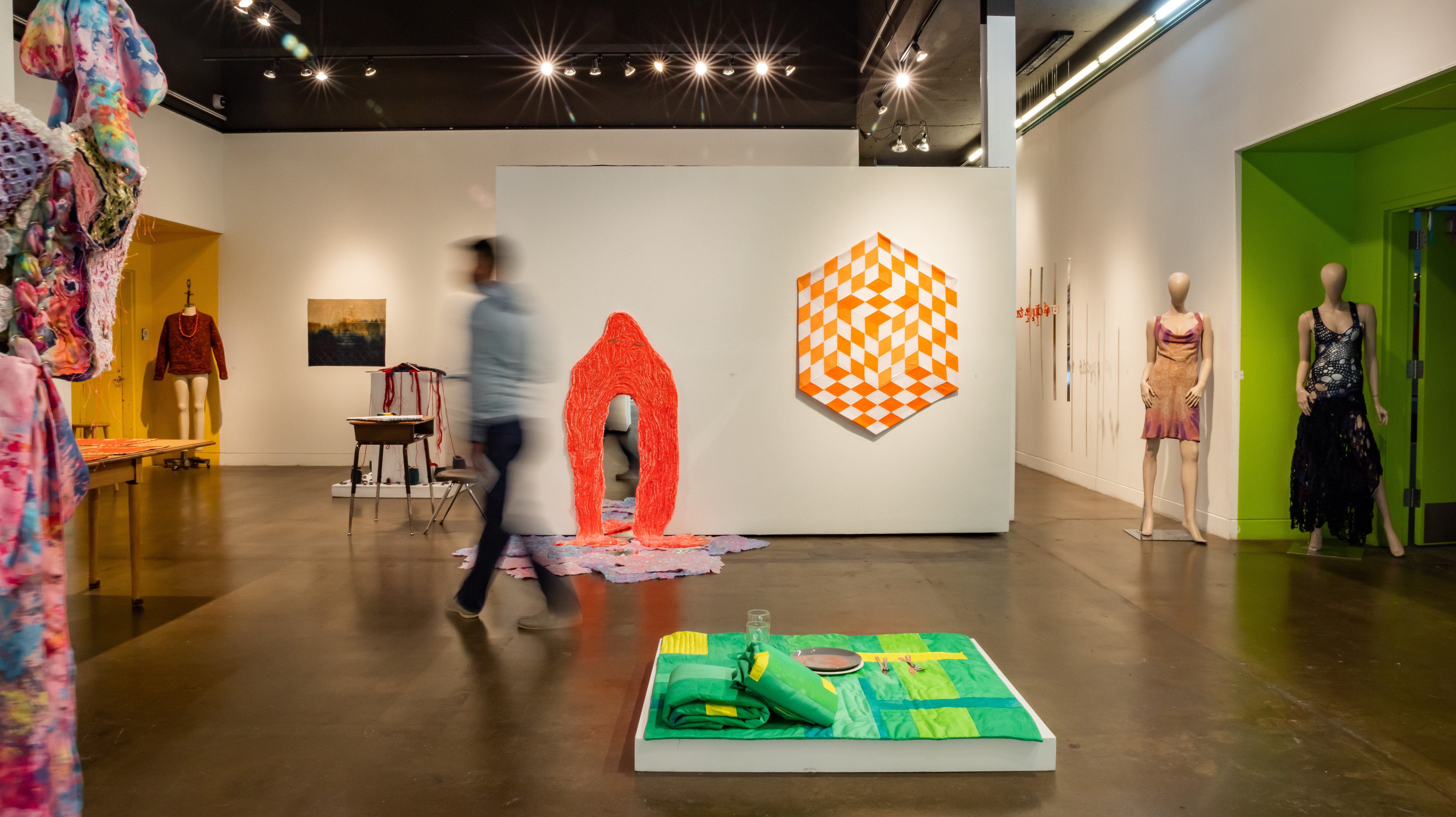 The Warehouse
The 10,000 sq. foot Warehouse, located a block from campus, provides students with one of the best-equipped fiber programs in the nation. The building includes a gallery, a dedicated studio for each student, and classroom space.
The equipment and facilities encompass a variety of technology including hand, mechanical, electronic, and industrial tools: including:
Multi-harness floor looms
Electronic knitting machines
CAD lab for designing woven, printed, embroidered, and knitted fabrics
State-of-the-art Jacquard loom
Fully-equipped dye lab
Surface design/silkscreen studio with custom-made print tables
Career Paths + Career Outcomes
Fiber graduates work as Textile Designers, Fashion Designers, Wallcover Designers, Visual Merchandisers, Sustainable Production Artists, Gallery Owners, Fine Art Professors, Art Therapists, Knitwear Designers, and Arts Administrators. Alumni work for Spanks, Artists Inc, 705 Union, Asiatica, Peruvian Connection, and HBO Max.
KCAI's Professional Practice Center will help you prepare for your career.
Spend Senior Year Creating a Body of Work
Show off what you've learned by spending your senior year creating a body of work and then show it to to the world at the Senior thesis exhibition and the Annual BFA Exhibition at H&R Block ArtSpace and KCAI Gallery.